University of North Carolina, Chapel Hill in Chapel Hill, NC
The Research Center of Excellence is affiliated with the UNC Memory Disorders Program, based in the department of Neurology. A primary focus of this integrated clinical, research and educational program has been on non-Alzheimer's dementias, with special emphasis on Lewy body dementia (LBD) and Frontotemporal Degeneration (FTD). Current activities include participating in NIH-funded research studies for LBD and FTD patients, as well as a wide array of investigational therapeutic trials. We are fortunate to have a dedicated LBD caregiver support group as part of our program, as well as an online caregiver group, LBD NC, to provide a support network for LBD caregivers throughout North Carolina.
---
Daniel Kaufer, MD
LBDA is saddened by the recent passing of Dr. Kaufer, a longtime member of our Scientific Advisory Council.  He was the founding director of the UNC Memory Disorders Program, and had a longstanding interest in LBD, particularly in relation to cholinergic modulation of non-cognitive functions. He had been involved in a number of clinical research studies involving diagnostic neuroimaging and evaluating potential treatments across a broad spectrum of neurocognitive disorders. As a clinical translational researcher, his expertise in assessing and managing neurobehavioral features associated with neurocognitive disorders was focused on developing clinical evaluation tools that can be deployed in research and general practice settings. He had also been heavily involved in educational and training programs targeting primary care physicians.
Please contact the UNC Hospital Neurology Clinic for more information on providers available for new patient appointments.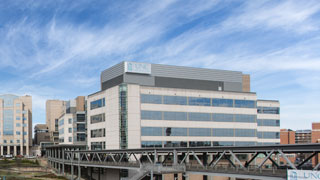 ---