University of Michigan in Ann Arbor, MI
The Research Center of Excellence is aligned with the Michigan Alzheimer's Disease Core Center (MADCC). The MADCC strives to:
Supports recruitment for memory and aging research
Connect interested volunteers to research opportunities
Provide programs focusing on whole-body health and well-being through our Wellness Initiative
Engage in community outreach through extensive education programs
A core strength at UM is the fact that the cognitive disorders and movement disorders faculty see patients together in the East Ann Arbor Turner Geriatrics Clinic, along with geriatricians and geriatric psychiatrists. This multidisciplinary clinic also includes the full range of ancillary staff including nurses and social workers with specialized training in neurodegenerative diseases, ensuring that patients and their families receive optimal care.
Several years ago, the Carl Rinne LBD Support, Education and Awareness Initiative was developed and launched within the MADCC. It has three major goals:
Provide support services to caregivers and those with an early diagnosis
Build awareness of LBD among primary healthcare workers
Build public awareness of LBD in Michigan
With these three goals in mind, the Carl Rinne Initiative has already made major differences across the state. The MADCC now facilitates three successful support groups in the metro-Detroit area for caregivers and those with LBD – the only known support groups held concurrently for both LBD patients and caregivers in the country. All facilitators are trained through the LBDA.
---
Henry Paulson, MD, PhD
Dr. Paulson is the Lucile Groff Professor of Neurology, Director of the Michigan ADCC, co-director of the UM Protein Folding Diseases Initiative (PFDI) focused on proteinopathies (including those caused by alphasynuclein), and head of the neurodegenerative disease research programs in the Department of Neurology. He has served leadership roles at numerous levels and serves on the scientific advisory boards of various disease foundations. Formally trained in movement disorders and neurogenetics, upon moving to UM in 2007 he shifted his clinical efforts and research to the dementias. Under his leadership, UM has recruited many faculty and staff who together comprise a highly dynamic clinical research program focused on the non-amyloid contributions to the dementias. As a neurologist with formal training in movement disorders and neurogenetics who now works primarily in cognitive disorders, he has precisely the training needed to identify and treat those with LBD.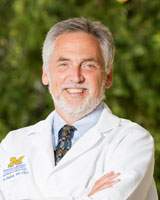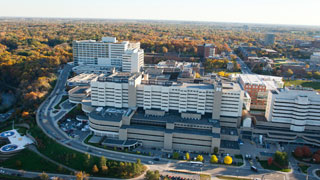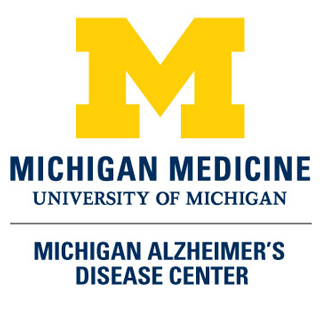 ---