University of Colorado Anschutz Medical Campus in Aurora, CO
The Research Center of Excellence is part of the Movement Disorders Center and the Memory Disorders Clinic at the University of Colorado, both of which are located in the Anschutz Outpatient Pavilion. The University of Colorado Anschutz Medical Campus is the largest academic health center between Chicago and the West Coast, north of Texas. The campus fosters all types of biomedical research, ranging from basic to translational to clinical, and provides the full spectrum of medical care for patients referred from throughout Colorado and neighboring states.
The Behavioral Neurology and Movement Disorders sections have dedicated clinical staff and coordinators who work together to provide exemplary care and to help bridge services offered to patients, family members, caregivers, and the community. In addition, the University of Colorado is home to one of the nation's few Neuropalliative Care clinics, which focuses on improving quality of life and providing supportive care for people living with neurological illnesses and their loved ones.
---
Clinic name: UCHealth Neurosciences Center – Anschutz Medical Campus
Contact name: Michelle Stocker
Email: Michelle.Stocker@cuanschutz.edu
Phone number: 303-724-7421
Contact this person for: Public inquiries, clinical trials
Website: Neurosciences Center – Anschutz Medical Campus
---
Victoria Pelak, MD
Dr. Pelak is a Professor of Neurology and Ophthalmology at the University of Colorado. As a neurology-trained neuro-ophthalmologist with a subspecialty in behavioral neurology, Dr. Pelak is one of only a few clinician or clinical scientists in the world with such dual expertise. She has a keen interest in the assessment and treatment of visual cortical dysfunction that manifests in people with Lewy Body Dementia. She developed and directs the only multidisciplinary neuro-ophthalmology clinic for movement disorders in the country, which provides care for all aspects of visual dysfunction associated with Parkinson's disease and Lewy Body Dementia.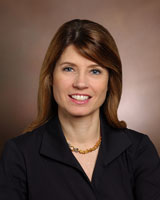 Samantha Holden, MD
Dr. Holden is an Assistant Professor of Neurology at the University of Colorado. After completing fellowships in both movement disorders and behavioral neurology, Dr. Holden has clinical and research expertise in both Parkinsonian conditions and dementia, with a focus on the overlap between the two areas. Her current research projects include determining the best methods for predicting and diagnosing dementia in Parkinsonian conditions, as well as investigating non-pharmacological treatments, such as music therapy, for bothersome behavioral symptoms in dementia. She is interested in developing practical and personally meaningful interventions to improve quality of life for people living with neurodegenerative dementias.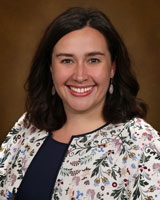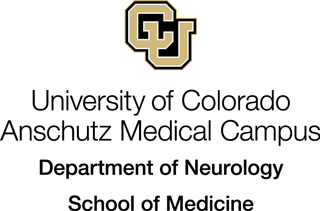 ---