Rush University Medical Center in Chicago, IL
The Research Center of Excellence is a part of the Rush University Medical Center, Section of Parkinson's Disease and Movement Disorders. Through innovative, interdisciplinary, patient- and family-centered care, our Research Center of Excellence provides multidisciplinary specialty patient care services, educational training for fellows and trainees, and research on movement disorders with prominent neuropsychiatric features like dementia with Lewy bodies, Parkinson's disease, atypical parkinsonian disorders, and Huntington's disease.
Our team includes a movement disorders neurologist, a physician assistant (PA), a nurse, neuropsychologists, a psychiatrist, social worker, and allied health professionals (in physical therapy, occupational therapy, speech therapy, and nutrition). Team members work together to help families plan the best possible care for all stages of the disease, including diagnosis, treatment, access to observational and clinical trials, identification of community resources, and connection to education and support programs. The Rush program also conducts observational and interventional research, funded by federal, foundation, philanthropic, and other grants, to advance our understanding of Lewy body disease and improve the treatments and outcomes of people with Lewy body disease. Ongoing research includes federally-funded, multi-center, prospective studies of Lewy body disease cognitive, imaging, and biomarker data to better understand the course of this disease and build stronger foundations for future treatments. Additionally, Dr. Fleisher is studying novel models of care to reach individuals with LBD and their families who become disconnected from care as the disease progresses. By building new and exciting partnerships with healthcare providers in geriatrics, palliative care, and spiritual care, the team at Rush strives to redefine what the best possible comprehensive care for LBD can look like for patients and families.
---
Jori Fleisher, MD MSCE
Jori Fleisher, MD MSCE is an adult neurologist and movement disorder specialist at Rush University Medical Center with a special interest in understanding the needs of individuals and families who are living with advanced movement disorders, including dementia with Lewy bodies, Parkinson's disease, progressive supranuclear palsy, and related conditions. She received her MD from Northwestern University and her Master's of Science in Clinical Epidemiology from the University of Pennsylvania, where she completed her residency and fellowship. Dr. Fleisher has training in global health equities, epidemiology, and health services research, and is pursuing additional training in palliative care, implementation and dissemination research, and comparative effectiveness research. Supported by the National Institutes of Health, non-profit organizations, and private philanthropy, Dr. Fleisher has several research studies underway focused on interdisciplinary home visits, telemedicine, and caregiver peer mentoring to improve the lives of patients and families living with advanced movement disorders. Dr. Fleisher is also studying the impact of karate on mobility, mood, and cognitive outcomes in people with PD, and investigating the impact of movement disorders on quality of life and healthcare utilization in low-resource settings. Dr. Fleisher has been recognized as an Emerging Leader and patient advocate by the American Academy of Neurology.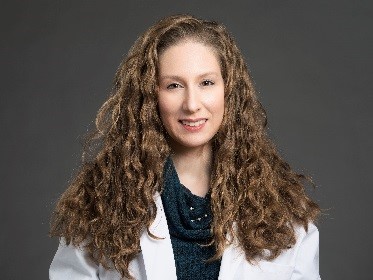 Deborah Hall, MD PhD
Deborah Hall, MD, PhD, is an adult neurologist and movement disorder specialist at Rush University Medical Center in Chicago. She received her MD from Indiana University and her PhD from University of Colorado, where she completed her residency and fellowship. She has training in genetics, epidemiology and human subjects research. She conducts research primarily in two areas; her work in Parkinson's disease focuses on early interventions, such as neurotrophic factors and exercise, genetics and genomic causes of disease, and treatment for complications including falls and she also conducts research in the field of ataxia, specifically fragile X-associated disorders, by investigating epidemiology, clinical features of movement and balance, and interventions. She has been National Institutes of Health funded for the last ten years as a primary investigator and she received the Rush University Faculty Award for Research in 2014. She is the chair of the Rush Institutional Review Board, which reviews research studies at Rush. She has a busy clinical practice focused on movement disorders within the Department of Neurological Sciences at Rush. She is the director of the FXTAS Clinic at Rush and the Movement Disorder DNA Repository within the Section of Movement Disorders. In addition, she is clinical director of the neuroscience block for the first year medical students at Rush University.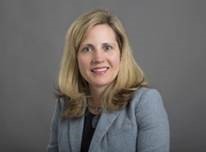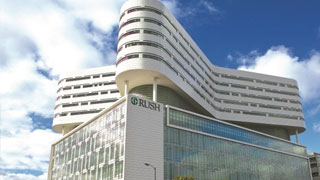 ---