Johns Hopkins University in Baltimore, MD
The Johns Hopkins LBDA Research Center of Excellence is integrated within several existing centers at Hopkins with complementary expertise and includes the Johns Hopkins Memory and Alzheimer's Treatment Center (MATC), the Atypical Parkinsonism Center, the Frontotemporal Dementia (FTD) and Young-Onset Dementias Clinic, and the Morris K. Udall Center Parkinson's Disease Research Center of Excellence.
The MATC is a collaboration between the departments of psychiatry, neurology, and geriatric medicine that provides inpatient, outpatient, and outreach services. The MATC offers comprehensive evaluation and innovative treatment to adult and geriatric patients with a range of neurodegenerative conditions, affecting cognition and memory: Alzheimer's disease (AD), Dementia with Lewy Bodies (DLB), frontotemporal dementias (FTD), Parkinson's Disease (PD), brain vascular disease, Creutzfeldt-Jakob Disease (CJD), and Depression-related memory disorders. The MATC, based at the Johns Hopkins Bayview Medical Center (JHBMC) with a secondary location at Johns Hopkins Hospital (JHH) East Baltimore, is staffed by 16 dementia specialists – primarily neuropsychiatrists and neurologists, three geriatricians, four nurses, and neuropsychiatry fellowship trainees who rotate through the clinics.
Patients are seen in the Division of Geriatric Psychiatry and Neuropsychiatry, as well as in the Johns Hopkins Atypical Parkinsonism Center, in the Division of Movement Disorders, Department of Neurology. The Morris K. Udall Parkinson Disease Research Center maintains research operations at the Johns Hopkins Greenspring Station site, and clinical operations at JHH.
Patient care is integrated with research to develop new treatments for neurodegenerative disorders, and with training programs for the lay public, physicians, specialists, other clinicians and researchers in the field. Patient and family resources include an advisory council, podcasts, books, a newsletter, and calendar of events including an annual patient/caregiver conference dedicated to dementia care at JHBMC. Current research projects include observational studies as well as clinical trials.
---
Clinic name: Atypical Parkinsonism Center
Website: Parkinson's Disease and Movement Disorders Center
---
Alexander Pantelyat, MD
Dr. Alexander Pantelyat, co-Principal Investigator, is an Assistant Professor of Neurology and director of the Johns Hopkins Atypical Parkinsonism Center. He cares for patients with a variety of movement disorders including PD and related syndromes. He is an expert in Atypical Parkinsonian disorders, and established the Johns Hopkins Atypical Parkinsonism Center and the associated multidisciplinary Atypical Parkinsonism Research Clinic in 2014. His current research projects focus on biomarker discovery and clinical trials in Atypical Parkinsonian disorders, cognitive aspects of movement disorders, and music and rhythm-based rehabilitation for neurodegenerative diseases. He co-established and co-directs the Johns Hopkins Center for Music & Medicine.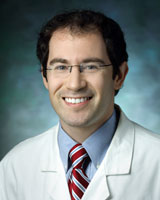 Liana Rosenthal, MD
Dr. Liana Rosenthal, co-Principal Investigator, is an Assistant Professor in the Department of Neurology. She graduated from Johns Hopkins School of Medicine and completed a medicine internship at Johns Hopkins Bayview. She then completed her Neurology residency and a two-year movement disorders fellowship at Johns Hopkins. She is also currently a student in the Ph.D. program in Clinical Investigation at the Johns Hopkins Bloomberg School of Public Health. She also directs the JHU Ataxia Center as well as the Clinical Core of the Morris K. Udall Parkinson's Disease Research Center of Excellence. Her research focuses primarily on identification and characterization of biomarkers for Parkinson disease and Parkinson disease-related cognitive impairment.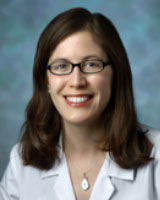 Jee Bang, MD
Dr. Jee Bang, co-Principal Investigator, is an Assistant Professor in the Departments of Neurology and Psychiatry. She completed her residency training at the Johns Hopkins Hospital, followed by fellowship training in behavioral neurology at the University of California, San Francisco. She has an interest in neurodegenerative disorders that affect both cognition and movement. Dr. Bang has been the principal site investigator in several clinical trials which included progressive supranuclear palsy and multiple system atrophy, as well as Huntington disease. She is also the clinical director of the Johns Hopkins Huntington Disease Society of America Center of Excellence and co-directs the Johns Hopkins Movement Disorders Fellowship Program.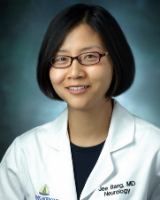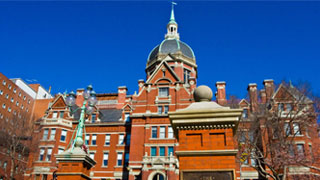 ---