Emory University in Atlanta, GA
The Research Center of Excellence is part of the Emory Cognitive Neurology/Memory Clinic and the Emory Movement Disorders Clinic. These clinics provide evaluation and treatment of mild cognitive impairment, Alzheimer's disease, dementia with Lewy bodies, Parkinson's disease, Parkinson's disease dementia, and related disorders.
The Emory Movement Disorders Clinic has a dedicated full-time social worker who provides a range of services to assist patients and families. These services include assistance with assisted living placement, identification of senior day programs and respite programs, handicapped parking, coordination with all aspects of the disability process, and processing of related paperwork.
Emory has a range of relevant patient and family education and support groups including a Parkinson's disease support group, a support group for atypical parkinsonism, and The Early Memory Loss Group which is an eight-week class designed for people facing the many challenges of dealing with early memory impairment.
The Emory Udall Center of Excellence for Parkinson's Disease Research, in collaboration with the American Parkinson's Disease Association (APDA), organizes or participates in local PD activities. These include GA APDA monthly educational meetings, GA APDA sponsored exercise classes and GA PD Gladiators as well as local awareness and fundraising events.
---
Clinic name: The Emory Movement Disorders Clinic
Contact name: Amanda Goodwin
Email: agoodw7@emory.edu
Phone number: 404-712-3529
Contact this person for: support group or research studies (NOT clinical care)
**Please contact the Emory Neurology Scheduling Team if you wish to schedule an appointment with the Movement Disorders or Memory/Cognitive Care Divisions. (404) 778-3444**
Website: Emory Parkinson's Disease and Movement Disorders Program
---
Daniel Huddleston, MD
Dr. Huddleston is a movement disorders neurologist and neuroimaging biomarker scientist at Emory University. He completed his medical school training at the Columbia University College of Physicians and Surgeons and carried out neurology residency at Columbia as well. After residency, he completed a two-year movement disorders fellowship at the Emory Movement Disorders Clinic. Since arriving at Emory in 2010, Dr. Huddleston and his interdisciplinary MRI neuroscience laboratory have developed novel neuromelanin-sensitive MRI and multi-contrast MRI methods to quantify neurodegenerative changes in parkinsonian disorders.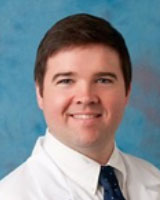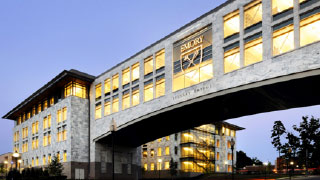 ---