Mayo Clinic (Coordinating Center) in Rochester, MN
The RCOE at the Mayo Clinic campus in Rochester, Minnesota is the Coordinating Center for the whole LBDA Research Centers of Excellence program. It is in the Department of Neurology which includes over 80 neurologists with permanent appointments to the medical staff. There are 12 neurology divisions, many (including the Behavioral Neurology Division) integrating subspecialty interests. The Department has several clinical and research laboratories. The Mayo Department of Neurology has a large clinical practice. This rich patient resource permits a broad and comprehensive range of clinical, educational, and research activities throughout the Department.
The Outreach and engagement staff at the Center provides support, information and guidance to those living with LBD and their families through in-person or virtual meetings, as well as workshops, programs, and events that focus on understanding the unique aspects of LBD, uncovering personal strengths, and promoting overall well-being. In addition, the Outreach and Engagement staff can connect people living with dementia and their care partners to LBD specific support groups, as well as dementia-friendly activities in the community at large, such as Memory cafes and arts based opportunities.
---
Clinic name: Mayo Clinic Department of Neurology
Contact name: Nick Rethemeier
Email: Rethemeier.Nicholas@mayo.edu
Phone number: 507-538-4048
Contact this person for: general inquiries, clinical trials, support groups and other LBD related resources
Website(s): Neurology Department
Lewy Body Dementia Overview
Alzheimer's Disease Research Center
---
Bradley Boeve, MD
Dr. Boeve is a neurologist with subspecialty training in behavioral neurology and sleep medicine. Over the past 20 years, he has been particularly interested in the clinical, sleep, neuropsychological, genetic, neuroimaging, and neuropathologic aspects of the neurodegenerative disorders which manifest as cognitive impairment and/or parkinsonism – namely mild cognitive impairment, Alzheimer's disease, dementia with Lewy bodies, Parkinson's disease, frontotemporal dementia +/- parkinsonism, corticobasal syndrome/corticobasal degeneration, and progressive supranuclear palsy. He has worked with many colleagues in the Mayo Alzheimer's Disease Research Center (ADRC), Mayo Clinic Study of Aging, Mayo Center for Sleep Medicine, Morris K. Udall Center of Excellence for Parkinson's Disease Research, as well as many other colleagues across the US and abroad.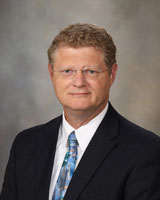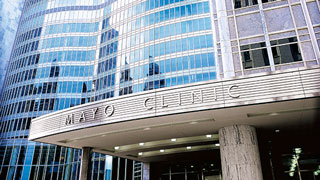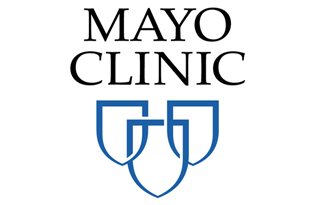 ---