Barrow Neurological Institute in Phoenix, AZ
The Research Center of Excellence at the Barrow Neurological Institute is part of the Alzheimer's and Memory Disorders Division and the Lonnie and Muhammad Ali Movement Disorder Center.
The Alzheimer's and Memory Disorders division is known for providing expert care and support services for patients with AD, MCI, DLB, PDD, PSP dementia and other neurodegenerative diseases. The Muhammad Ali Movement Disorder Center serves as a resource for Parkinson's disease patients and their families. The center's staff is committed to providing excellence in diagnosis, treatment, research, and education for people with Parkinson's disease and other movement disorders.
The clinic also provides a comprehensive outpatient rehabilitation program consisting of PT, OT, and SLP with therapists dedicated to the needs of this patient population. There is a gait lab, an extensive Parkinson's outreach program, and a wellness center. Additionally, there is an entire clinical neuropsychology department with dedicated neuropsychologists for LBD patients.
---
Holly Shill MD, FAAN
Dr. Shill is the Director of the Lonnie and Muhammad Ali Movement Disorder Center. Her main contribution to science is working collaboratively in large groups to test therapies for Parkinson's disease and related disorders while seeking to understand their underlying pathogenesis.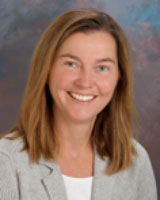 Ryan R. Walsh MD, PhD, FAAN
Dr. Walsh graduated cum laude from Georgetown University with a B.S. in Biology and went on to complete medical and doctoral training in the NIH-funded MD/PhD Medical Scientist Training Program at The University of Cincinnati College of Medicine. Dr. Walsh then received both post-doctoral training in functional magnetic resonance imaging and residency training in Neurology at The University of Chicago Medical Center. Dr. Walsh subsequently pursued fellowship training in Movement Disorders at the Parkinson's Disease program at The University of Alabama at Birmingham, where he developed an investigation of brain networks underlying PD cognitive dysfunction. Following fellowship, Dr. Walsh joined the Cleveland Clinic Lou Ruvo Center for Brain Health (LRCBH) as the inaugural Director of the Parkinson's Disease and Movement Disorders Program. There Dr. Walsh helped grow the clinical and research enterprises, including surrounding a grant from the Elaine P. Wynn and Family Foundation and an NIH Center of Biomedical Research Excellence grant where Dr. Walsh was Principle Investigator of a research project focused on multi-modal MRI imaging in PD. The overarching goal of Dr. Walsh's research is to develop multi-modal MRI that simultaneously evaluates brain structure, function, and blood flow to improve the ability to diagnose, track, and treat PD and related disorders including Lewy Body Dementia. Dr. Walsh also inaugurated LRCBH as a Parkinson Study Group site (where he is a member of both the Biomarkers and Cognitive Working Groups), is and has been site Principle Investigator on multiple national clinical trials, and has published and presented at and/or Chaired multiple conferences/conference sessions related to brain imaging in PD and related disorders. Dr. Walsh's efforts have been recognized by the American Academy of Neurology (AAN) where he was selected for the inaugural AAN Emerging Leaders Program, is a member of the AAN Science Committee and multiple other programs, and where he has recently been selected as a Fellow.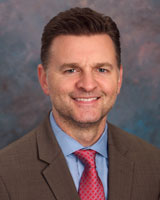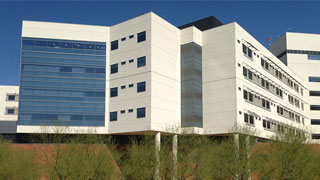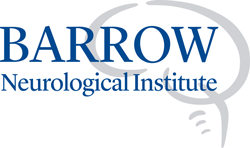 ---