I'm relatively new to the Lewy body dementia world. My beautiful mother was diagnosed in February of 2016 with LBD with Parkinsonism. I sat there…stunned on the day, I went with her for the results. Listening to the doctor explaining the litany of testing they did (cognitive/written/oral), along with a DAT-scan and MRI. I looked over at mother and just started crying. She looked so 'lost'.
After the results, we followed up with her neurologist, once again to go over all the testing/results. Mother still has cognitive ability, yet could not follow along during conversation with the doctor. He advised me that she "needs to be moved at once, with 24/7 care." Mother just retired from NASA three years ago. How could this happen so fast? 24/7 care…what? "100% incapacitated…what?" "In two to five months you will see a rapid decline… what?"
On the drive home, mother kept asking me the same questions over and over. Not about the doctor visit or results, but about her finances and 'what are all my stock account names'. That's when it truly hit me! I did not even know what LBD was, but I kept running different scenarios and occasions through my head and thought "yes, she has something wrong," that something has a name now.
I would call her twice a day before her diagnosis, and she would tell me "oh, I need to go and get dinner started." I went by her home during the week for a surprise visit to find out she had not been actually cooking or preparing meals. Mother's 84-year-old husband told me they stay in bed all day, and will drink an Ensure or eat a nutrition bar. That is when I started spending my Saturday's cooking meals for them to eat throughout the week.
In March, I went to visit her, as I had done every weekend to bring meals I prepared on Saturday. When I walked in, she was naked and asked me "stop that music from coming out of there" pointing to the A/C vent in the ceiling. I asked her husband "what is going on," he said "she is having a bad day." I replied "No, this is worse than a bad day, she is hallucinating." So off to the hospital I would take her. The hospital would admit mom to the geriatric psych-ward. Looking back, I wish I had not done that, as the anti-psychotic drugs they gave her for nine days' seriously and rapidly increased her disease. She would be released into my care, and I moved her and her husband into our home. I also had home health care while I was at work. Even though mother 'knows' us, can fix her breakfast, prepare her plate with what was cooked for lunch/dinner, she needs our assistance showering, etc.
Fast forward to June 2016. Mother's short term memory is about 10 minutes now. She cannot follow a conversation and is easily agitated, extremely depressed, and becoming more isolated. She is very angry about having home health care and tells me she does not need someone while I am at work. She has not told her friends and previous co-workers. Instead, she will 'lie' about what is going on with her.
It is so sad to know that she still has some cognizant ability, however walking this "Road into Darkness" is so frightening for me.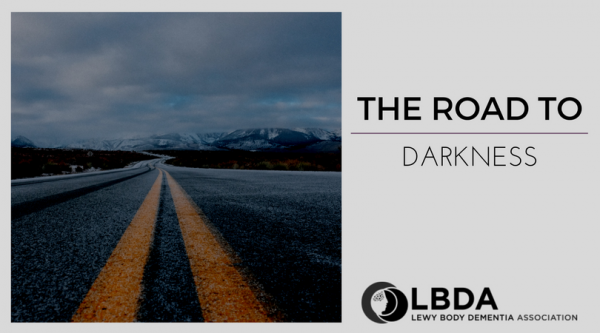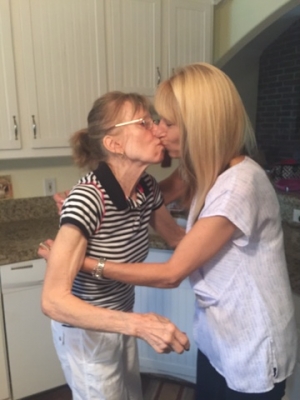 ---
Sandi