Pat and Ron Potter-Efron's story began over 50 years ago at Mcalester College. They were both Merit scholars and they originally met during a photoshoot for scholar winners. Though it was their first encounter with one another, it certainly wouldn't be the last.

As time went on, they frequently saw each other in their social circles. Each were drawn to the other's intelligence and interests. Their budding relationship blossomed into an inspirable romance that culminated into a lifelong marriage the summer of 1965. With their degrees in counseling, they went into business together. They operated First Things First Counseling for many years to help clients deal with anger management, domestic violence, among other issues.

Unfortunately, Pat began to exhibit symptoms of Lewy body dementia (LBD) and her patients noticed something was different. Eventually, she was unable to complete necessary paperwork and had trouble organizing her treatment plans. It was then that Pat and Ron realized something needed to be done.

She had a relatively short path from recognizing symptoms to acquiring a diagnosis. Pat was initially diagnosed with an unknown issue and six months later she was diagnosed with LBD. The diagnosis sparked a fire under the Potter-Efrons to learn as much about the disease as possible. Their curiosity about the disorder evolved from just reading up on the subject to actively participating in the LBD community.

Her connection to the community through the Stand in the Light Choir, a choir specifically for those with dementia, caregivers and volunteers, and a robust support system of friends and family have helped ease Pat's transition into living well with dementia. Eventually, she became a member of an LBDA Support Group in St. Paul, MN, an LBD group specifically for couples, led by the dedicated Paula Biever.

The diagnosis had some unexpected positive effects on their marriage. They shared that they express their love for each other just a little bit more. Their love has expanded for one another and they have argued less since the diagnosis. The small things hold less weight than previously, and their past experiences have helped them bond as a team. They have dealt with many physical and psychological issues together, and they faced LBD as a team. They have relied on one another to tackle to challenges and support the other. It is their love that binds them along this journey.

Their support extends beyond themselves. Pat and Ron have attended LBDA support group for couples, but they frequently attend individual sessions as well. Their own circles have helped the couple on their path and the separate groups provide insights into their specific roles as caregiver and individual living with LBD.

#LoveisGreaterThanLewy because they are a team and they face the challenges of the world together.

Advice:

Pat – Do not be afraid of the diagnosis, see what it means to you. Pay attention to how you view the world. People with LBD are still themselves, even though they may be a little different. They may not know some things they did before, but it is okay and they should remember to be themselves.

Ron – As a care partner, this requires a team. Don't try to do it alone. Get as much help as possible because it is exhausting.

Ron and Pat Share Their Experiences:

To connect with the LBD community and to help those living with the disease navigate some of the complexities of Lewy body, Pat and Ron have created a website that spotlights their struggles and achievements since diagnosis.

"I hope that we can be of service to people who have LBD and their families, and those who have been recently diagnosed with LBD. We also hope that professionals may see the world through those living with LBD and what they go through," said Ron.

Visit their website in the link below to learn more about what it is like living with LBD and how they, as a couple, navigate it:

https://www.lewybodydialogue.com/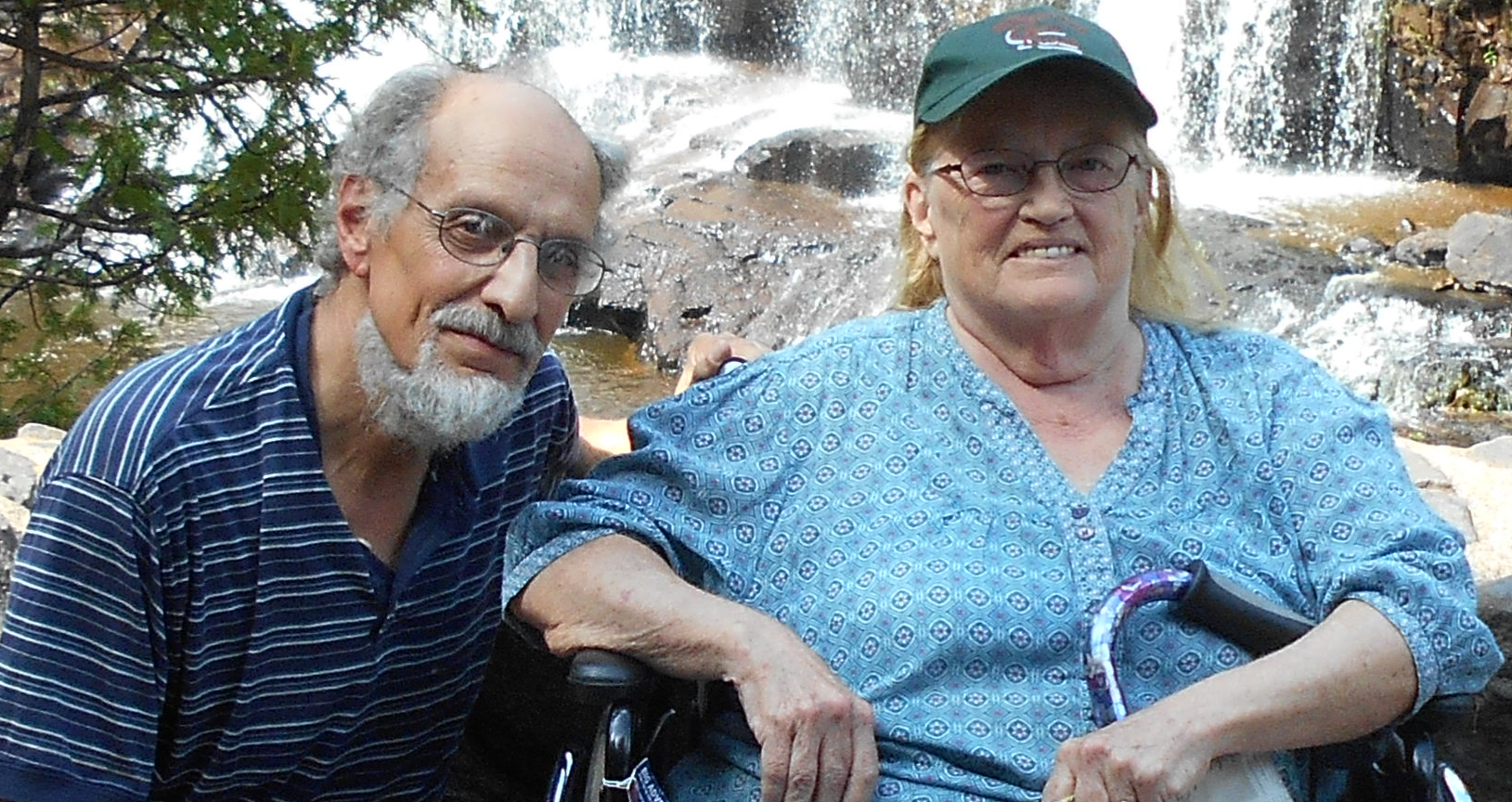 ---
Ron and Pat Potter-Efron