A Disease Masked by Many Different Symptoms
July 21, 2013, I lost the love of my life. He was only 59. We have been together for 10 years and married for the last 5. When we met ten years ago, he was such a strong personality and had endless energy. He introduced me to classical music, opera, along with many trips abroad, including his home land of Israel. I had never met anyone like him in my life. The moment we met, we just clicked. Shortly after we began dating, he told me he had been diagnosed with Parkinson's disease. He was 48 at the time. It did not seem to cause him much of a problem, he had a slight shuffle, but no tremors. As time went on(the next four years), I noticed he would forget things, places he knew, directions were forgotten. He owned his own business for over 30 years, and was having great difficulty keeping up with his daily routine. He became afraid to go anywhere without me with him. His thought pattern on things began lack logic. He would accuse me of stealing money or property he believed was missing. Then the endless phone calls to friends complaining of being abused and forgotten. This is when I started to try and find a name to what was going on with him. We went to NYC doctors who said it was parkinsonism, we went to Philadelphia and were told the problems he was complaining about regarding vision, were being exaggerated. I was told he more than likely was suffering from some sort of mental illness which they had no name for. During the past year, he stopped driving, he needed assistance to get dressed, bath, and eventually with toileting. For a couple of months we went through a very combative stage where he would hit and say mean things. This was not my loving husband. He never would say a bad word about anyone. Yet no one still could tell me what was causing this behavior.
March of this year I brought him to a specialist in Lewy Body Dementia in North Jersey. I had spent nights upon nights trying to figure out what he had. The doctor agreed he had LBD. But there was not alot they could do for him. By June he was completely bedridden, could not eat or drink on his own. He had full time nursing in our home which I had promised him he would not die in a hospital or home. There were no support groups in my area, I felt so alone and lost with no one, coupled with the belief he hated me. I gave him the best care I knew how. I was his caregiver, from the time I came home from work till the next morning and the weekends. There is a piece of me missing without him. I cannot look into the future and think about life without him. I wish I could help others who have or are going through this and give them support where I had none. Doctors do not seem to be very aware of what this disease is or even the symptoms associated with it. I can't understand how in the course of a month he went so downhill. He was tested for infections (which was what originally was believed to cause the decline)-but there were none. Has anyone else experienced anything like this?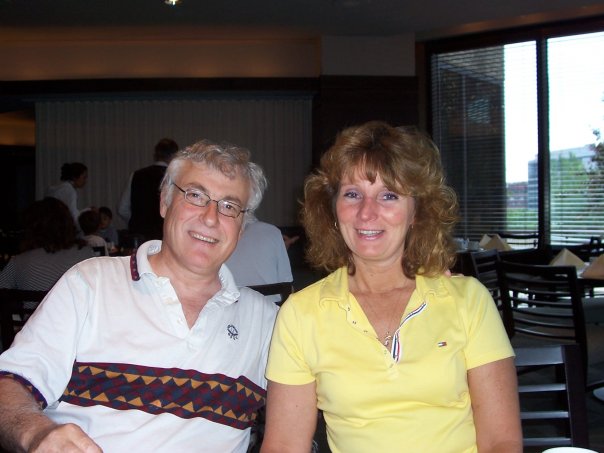 ---
Marci Hirsch