I am a single 55 year young lady who loves life, and this is my story:
I was diagnosed with LBD September 2014, after being diagnosed with MCI (mild cognitive impairment) in 2013. In August and September of 2013 I had 4 strokes and was hospitalized both times for a few days, and eventually referred to a neurologist. I had 2 surgeries with anesthesia, December 2013 and January 2014. We believe those surgeries may have excelled my disease.
My father also passed away with LBD at 69, after only 6 years of being diagnosed, he was misdiagnosed in the beginning with Alzheimer's and given medication, and we know what some medications do to those with LBD.
I have an amazing primary doctor who I have been seeing for over 10 years. She had been running specific blood work every 6 months, as I also was diagnosed with Celiac Disease. She also saw the changes in me. After finally being approved for a PET Scan – it showed proteins in my brain – we had a confirmed diagnosis after a long battle. Another neurologist I had seen, said there was nothing wrong with me (which was very frustrating).
In mid-2014 I started progressing with the disease and my work was being effected. I was not able to talk on the phone, or to people. I lost my train of thought. I couldn't do my job that I had done for 16 years. I started having Parkinson's symptoms. Balance issues, weakness in my legs, and tremors.
My primary physician suggested I stop working and start spending more time with my family. So, with much prayer and wisdom from those close, I resigned from my position in January 2014 after 16 years on staff at a mega church.
I went to a disability law firm in the town I live, with all my medical records to file for disability. On the outside, I look healthy, but on the inside I am losing it and falling apart. I was denied disability twice.
I happened to be in a chatroom on Facebook with people who are young with LBD. One of the men asked if my lawyer applied for "Compassionate Allowance" when they applied. I found out they did not. I called Social Security Disability and had a wonderful lady help me. She helped guide me through some tough situations and arranged an emergency hearing. Though I was denied disability yet again, I trust that I will obtain it soon. Fortunately, I have had close friends assist me in my financial struggles.
My goal is to share my story to help other people living with LBD the best quality of life.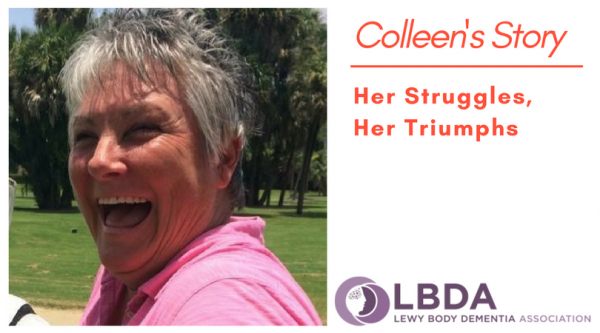 ---
Colleen