Join us in honoring the enduring strength and tenacity of the LBD community and celebrate our 20th Anniversary by purchasing our limited-edition tees. 100% of the profits go to the Lewy Body Dementia Association to help us fulfill our mission of supporting those affected by Lewy body dementia, their families and care partners for the next 20 years and beyond.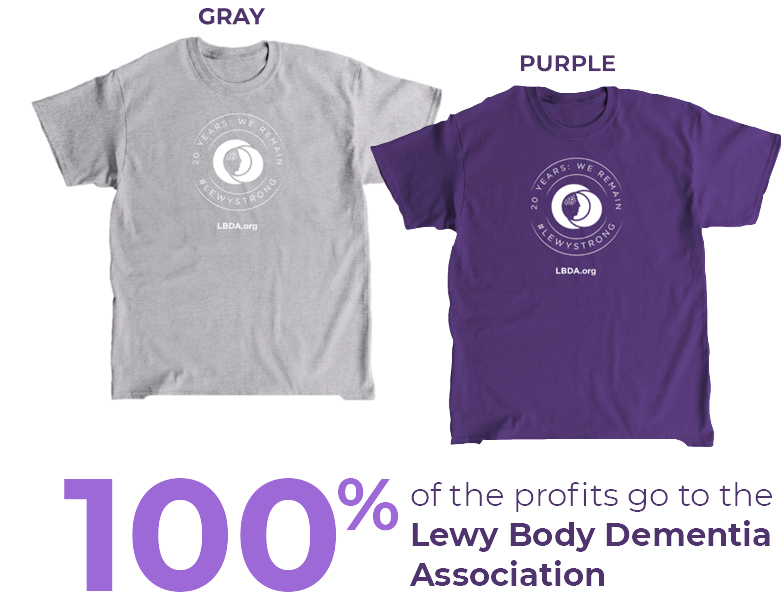 FAQs
How much goes to LBDA?
100% of the profits from the sale of the shirts goes to the Lewy Body Dementia Association. If you chose to make an additional donation, LBDA will receive 96.5% of the donation. Bonfire charges a 3.5% processing fee.
When will I receive my order?
| Order Timeframe | Delivery Timeframe |
| --- | --- |
| September 8-18th | September 27- October 6th |
| September 19-October 10th | October 19-30th |
| October 11-31st | November 9-21st |
Can I rush my order?
Unfortunately, rush shipping is not available.
Does Bonfire ship outside the U.S.?
Yes!
Who do I contact for additional
questions regarding my order?
Please contact support@bonfire.com for questions regarding your order.