Thomas Jefferson University in Philadelphia, PA
The Research Center of Excellence is part of Thomas Jefferson University's Cognitive Disorders and Comprehensive Alzheimer's Disease Center in Center City, Philadelphia. As part of the Farber Institute for Neuroscience, the center has three cognitive neurologists with expertise in providing clinical care to LBD and related disorders patients, a neuropsychologist, a psychiatrist, a "Needs Assessment" specialist, as well as an extensive clinical-trials team and a network ready to support future trials. The Cognitive Center works closely with the Movement Disorders team, which includes three movement disorders neurologists, physician's assistant, nurse practitioner, and a movement disorder fellow.
There are numerous support services for patients and caregivers including a dedicated psychiatrist biomarker study and state-of-the-art imaging. They provide referrals to an extensive compilation of home care agencies in our geographical catch-area, as well as educational materials on DLB/LBD, exercises and nutrition, driving evaluation referrals, sleep hygiene, cognitive rehabilitation, etc. TJU offers patients and their family's telehealth appointments for routine follow-ups and discussion of test results.
In addition, Thomas Jefferson University offers Jefferson ElderCare Services, which is a program for people with dementia and their caregivers. ElderCare arranges for in home services provided by occupational therapists, a program designated as "Jeff Skills2Care Program." They may teach family members how to manage behavior problems, help the patient and caregivers maintain highest level of independence possible, and outfit the home to make it safer. This program is free of charge for people who qualify. TJU specialty departments include palliative care, a geriatric department, and a rehabilitation program. The Farber Institute and Cognitive Disorders Center also has tissue banking and neuroscience research laboratories.
---
Carol F. Lippa, MD
Dr. Lippa is an academic cognitive neurologist with an international reputation in the neurobiology of Alzheimer's disease and the related disorders, particularly dementia with Lewy bodies. During her Fellowship in the Neurobiology of Aging and residency year in neuropathology at University of Massachusetts (UMass) Medical Center, Dr. Lippa developed a clinical and research interest in DLB. Dr. Lippa has 30+ years of experience in clinical assessment, clinical trials, tissue banking, clinicopathologic correlation studies for LBD and related dementias. She designed and developed Cognitive Disorders Programs from the ground up and has been at Thomas Jefferson University's Farber Institute for Neurosciences for over a year.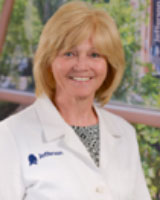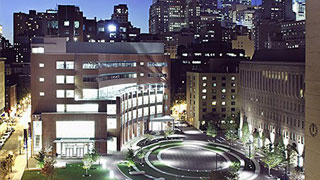 ---