The Ohio State University in Columbus, OH
The Research Center of Excellence is located at The Ohio State University Wexner Medical Center in the Center for Cognitive and Memory Disorders and the Memory Disorders Clinic. The Center for Cognitive and Memory Disorders has a long history of clinical expertise in Lewy body dementia, having specialists in both cognitive neurology and in movement disorders. There are nine clinical neurologists and two nurse practitioners with expert knowledge and proficiency in diagnosing and managing those with Lewy body dementia. Additional support services include a social worker to assist with both patients and caregivers and physical therapists available for patient care.
---
Clinic name: Center for Cognitive and Memory Disorders
Contact name: Jennifer Icenhour
Email: Jennifer.Icenhour@osumc.edu
Phone number: 614-293-6882
Contact this person for: clinical trials, public inquiries
Website: Center for Cognitive and Memory Disorders
---
Douglas Scharre, MD
Dr. Scharre is the Medical Director of the Ohio State University Center for Cognitive and Memory Disorders, a clinical researcher, neuroscientist, and behavioral neurologist with expertise in the diagnosis and management of cognitive issues since 1993. He has conducted over 200 cognitive and dementia (Lewy body dementia, Alzheimer's, frontotemporal dementia) related multi-center and investigator-initiated clinical trials utilizing neuroimaging, serum/CSF biomarkers, cognitive biomarkers, and functional/behavioral scales on dementia and control subjects. He has designed and developed paper (SAGE) and digital (eSAGE or BrainTest) versions of the Self-Administered Gerocognitive Examination, a cognitive assessment instrument designed for identifying individuals with mild cognitive impairment or early dementia.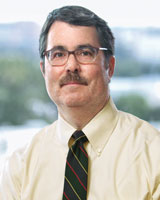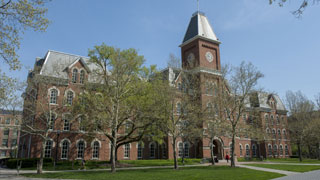 ---