Oregon Health & Science University in Portland, OR
The Research Center of Excellence (RCOE) is a part of the OHSU Parkinson Center, a program of eight movement disorder neurologists, a physician assistant, a nurse practitioner, an RN Clinic Manager, and a social worker. The center is nationally known for its clinical research and comprehensive care for Parkinson's disease and other movement disorders.
Two faculty members, Drs. Vivek Unni and Martina Mancini are researching LBD in novel ways. Dr. Unni's lab is a pioneer in studying the mechanisms of Lewy body formation in mouse cortex in vivo, with a mission to translate basic science discoveries into new therapeutics. Dr. Mancini utilizes objective metrics of movement and biofeedback techniques to research effective rehabilitation interventions.
The RCOE is also affiliated with the Oregon Alzheimer's Disease Center, one of 30 Alzheimer's Centers competitively funded by NIA. The OADC serves as an infrastructure for clinical research on Alzheimer's disease and other dementias.
Family support for LBD patients is provided by both centers in collaboration with a LBDA-sponsored community support group organized by Kathy Jarret at kteylerjarrett@comcast.net.
---
Clinic name: OHSU Parkinson Center & Movement Disorders Program
Phone number: 503-494-7230
Website: Parkinson's Disease and Movement Disorders
---
Joseph Quinn, MD
Dr. Quinn is Professor of Neurology at Oregon Health and Science University (OHSU), Director of the OHSU Parkinson's Center, Director of the Dept. of Veteran's Affairs Parkinson's Research, Education, and Clinical Care Center (PADRECC), Clinical Core Leader of the Pacific Udall Center, and Biomarker Core Leader for the OHSU NIA Alzheimer's Disease Center. This list of activities illustrates his clinical and research experience with both dementia and Parkinsonian disorders.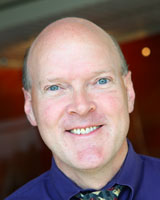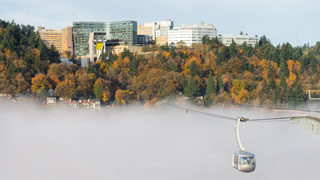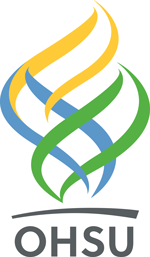 ---