Georgetown University Medical Center in Washington, DC
The Research Center of Excellence encompasses Georgetown University Medical Center's Translational Neurotherapeutic Program (TNP), which works in partnership with the university's clinical partner MedStar Georgetown University Hospital. The TNP optimizes collaborations among basic and preclinical scientists and clinicians and establishes efficient pathways for investigating potential medicines that can improve, halt, or restore function in neurodegenerative disorders from the bench to the bedside.
Our clinical partners at the MedStar Georgetown University Hospital's Movement Disorders Clinic specialize in Parkinsonism and Lewy body dementia and represent collaboration among the neurologists, including movement disorders specialists, laboratory scientists, and neuropsychologists.
The overarching goal is to aid in the assessment, diagnosis, treatment, and rehabilitation of patients with LBD and rule out other possible causes of cognitive impairment and to provide the opportunity to participate in clinical research investigating new therapies.
---
Clinic name: Movement Disorders Clinic
Email: hhh102@gunet.georgetown.edu
Phone number: 202-444-2333
Contact this person for: public inquiries, appointments, clinical trial participation
Website: Movement Disorders Clinic
Translational Neurotherapeutics Program
---
Fernando Pagan, MD
Dr. Fernando Pagan is Associate Professor of Neurology at Georgetown University School of Medicine, and Chairman of the Movement Disorders Department, Vice Chairman of the Neurology Department and Movement Disorders, Fellowship Director at MedStar Georgetown University Hospital. Pagan serves as medical director of the GUMC Translational Neurotherapeutics Program. He is the founder of the Fund-a-Fellow program which is a platform providing patients, caregivers, and other healthcare professionals with education about neurodegenerative conditions. The seminars draw an estimated 200 people – a combination of stakeholders, patients, caregivers, clinicians, and researchers gathering to speak about LBD and Parkinsonism on a quarterly basis.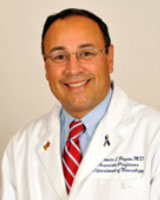 Yasar Torres-Yaghi, MD
Dr. Yasar Torres Yaghi is co-Director of the Lewy Body Dementia Clinic, spearheading an initiative to care for a growing population of aging patients with neurodegenerative conditions. Yaghi obtained his medical degree from George Washington University School of Medicine, and subsequently completed his residency and fellowship training at MedStar Georgetown University Hospital. His sub-specialty training was in neurorestoration research in movement disorders and dementia, where he actively participated in clinical research. He has a broad background in clinical research, with specific training and expertise in in Lewy body dementia and atypical Parkinsonism and has been an integral member of numerous clinical trials. His research focus is in neurodegeneration and movement disorders such as Lewy body dementia, and Parkinson's disease. Additionally, he evaluates patients with Alzheimer's disease, chronic traumatic encephalopathy, and Huntington's disease. In addition to caring for patients in clinic and teaching medical students, he has strived for a career in combining research and clinical work.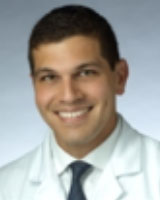 Charbel Moussa, MD
Dr. Charbel Moussa is an Associate Professor of Neurology with several years of experience in geriatric neurology. Dr. Moussa is the scientific and clinical research director of Georgetown University Medical Center's Translational Neurotherapeutics Program (TNP) that investigates several diseases including movement disorders, ALS and the dementias. Dr. Moussa focuses on pre-clinical work at the Laboratory for Dementia and Parkinsonism and directs a vibrant clinical research program that spans the entire spectrum from regulatory approval to design, writing, and execution of phase I and II clinical trials. The TNP houses a state-of-the-art biomarkers program that includes a large repository of human bio-fluids. Dr. Moussa has been highly successful in forging critical partnerships with foundations and the industry garnering support for several investigator-initiated clinical trials. The TNP supports the education of a large number of students, residents and fellows in preclinical and clinical research and maintains close relationships with patients and caregivers. Dr. Moussa is the director of Grand Rounds dedicating a large amount of the lecture series and didactic sessions to Lewy body dementia, alpha-synucleinopathies and neurodegeneration.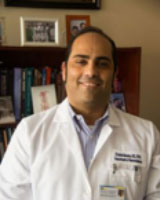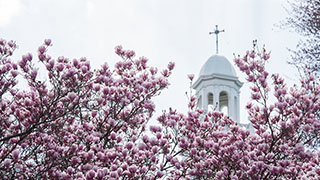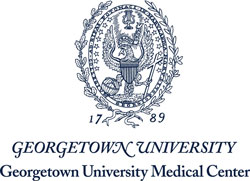 ---