Trying to Remember Our Lives Before Lewy Body
Sept. marked one year since my husband of 26 years Mike passed away from Lewy Body Dementia. The previous three years were the hardest of my life.
Mike's symptoms really began to appear on a regular basis in 2010. He had been diagnosed with Parkinson's disease six years prior due to his trembling hands and unsteady gait. He began asking me about my boyfriends, first sporadically, then progressively more and more. New Year's Eve of 2011, he told me he thought he was having a heart attack and insisted I take him to the hospital but not call 911. It turned out to be the beginning of a major mental break and then a diagnosis of Lewy Body. I, like most people had never heard of this disease even though Mike was an outpatient of the Mayo Clinic in Jacksonville FL for his Parkinson's and I had been describing his strange symptoms for over a year.
Two months after Mike's diagnosis, I was diagnosed with stage 2 breast cancer. I tried and tried to explain the cancer and the upcoming treatment to Mike but I don't think he ever really understood it. When I was recuperating in the downstairs bedroom the day of my surgery, Mike came down and insisted we talk about the party I had had that day in my bedroom. As I lay there with surgical drains coming out of my body just looking at him, I don't think I have ever felt so helpless.
I continued to find knives and guns hidden in the house even though I had sold off Mike's extensive collection shortly after his diagnosis. Thanksgiving night I awoke to find that Mike had dismantled our gas range top and the house was filled with gas. The next day I hired 24 hour help to come into the house and assist me. I tried discussing Mike's deterioration with his two adult children. I thought we needed to talk long term including ultimate placement in a memory care unit. His son's response was to come down to visit and take his father to an attorney to try to break the durable power of attorney. They then attempted to kidnap him twice and take him out of state. I had to file for guardianship of my own husband all while undergoing chemo therapy and radiation.
Meanwhile Mike continued to become more and more delusional, the hallucinations getting more frequent. After four months, I was awarded guardianship which is a nasty and expensive process. A week after the court hearing Mike had another major break, destroying his bedroom and was involuntarily admitted to the county psychiatric ward. From there I placed him in a memory care facility near my house. He got calmer there but continued to lose weight and decline. He made it six more months before Hospice believes his kidneys failed and he passed away.
I still find myself explaining what Lewy Body Dementia is every time I talk about the disease that took my husband from me. I am actually amazed when someone I speak to knows what it is. My heart cracks a little every time I read someone else's story on this site.
Now a year out from Mike's passing, I'm just trying to remember the man I loved- that kind, funny, wickedly smart man who disappeared long before he passed away. I hope that one day those memories overshadow the ones of the last few years.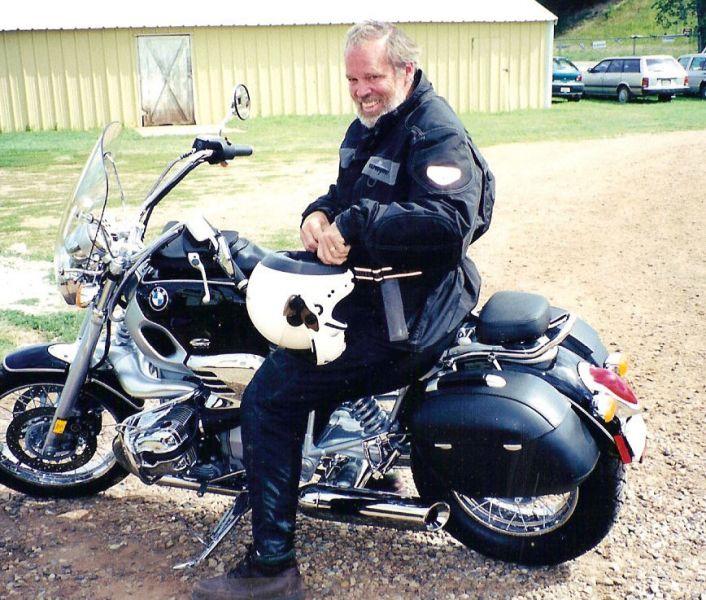 ---
Teresa Thompson