My husband of 34 years is suffering from LBD. This was a man who had always been strong, hearty, active. He worked from the time he was a poor kid in Mexico at the age of 11 at a small store to retiring at the age of 62 from his job as a social service counselor at a hospital in Arizona. His journey took him from the streets of Mexico to the migrant farm labor circuit in the United States. He was an avid reader who taught himself English. In the early 1970's he was seriously injured in a tractor accident which led to an opportunity to gain a GED and then enter college. He earned his Bachelor's degree in record time, moved to Arizona, and in time secured employment as a jobs counselor, and later, a counselor at the hospital.
Following retirement we moved to a rural area, built our home, gardened, and enjoyed life. We also built two more homes, from the ground up, and sold them for a little extra cash. He could cut, hammer, lay out a wall, a roof, install plumbing and electrical, do everything!
This man, so bright, so quick, such a hard worker who took every opportunity to improve himself and his family's place in life. Now he suffers from LBD. First he had a TIA (transient ischemic attack aka mini stroke) in February 2011. This slowed him down some, but the doctors thought he would be okay since this type of attack tends to exhibit short term effects. Instead he began to have troubles with speech, often slipping into Spanish (which I am not very well versed), slowing down and sometimes stumbling. He began to exhibit memory lapses, not remembering where we are, or what we were doing. I noticed some shakiness and depression. He stopped doing crossword puzzles, and no longer would read the newspaper from end to end. I noticed he struggled reading any book for more than a page or two a day — this from a man who loved Michener, Steinbeck and Grisham.
Late summer 2012 he got worse. He began to have periods of confusion, of not knowing where he lived, that he is at his home, or who I am. Would insist I was a social worker who was here to take care of him, that he was living in a care facility that I was trying to take advantage of him. These incidents would come and go. Many days he would go for a while, seeming not too confused. He did have more and more trouble dressing himself, tying his shoes and buttoning his shirts and pants.
His hands trembled a little more, making it a little difficult to eat. His speech, at times, would be so low I could not hear him, and/or so mumbled that I could not discern what he was trying to express, or in Spanish so I had no idea what he was saying!
There have been times when he was so agitated and confused that he would take off. Once he was convinced that I was a social worker who had been ordering prescriptions in his name for my own use. He put his medicines in a bag and headed down the road to go to the hospital where he used to work to report me to security. Recently he wanted to go home, to Mexico, and headed out the door for the highway. Our son was visiting and took off after him. Took him over an hour to talk his dad into coming back to the house.
Another time he accused me of being a man who was trying to forge his name on documents to steal his property. We took a trip to Las Vegas with my sister and her husband. When we entered the hotel/casino my dear husband became convinced that we were college students who had picked him up on campus and brought him to the hotel to rob and kill him. I had to follow him for several hours as he wandered around the casino trying to escape me.
I have experienced several episodes where he does not recognize who I am. There have been times when he claims there are others in or around the house, at times he gets scared and locks the doors. He often thinks that his home is back in Mexico and wants me to take him there.
I have been at a loss as to what is going on and how to deal with the problem, until this week. At an appointment with his doctor we were told that he appears to have Lewy body dementia. When I got home I searched the internet and found lots of info, especially helpful is the website www.lbda.org.
Everything I read seems to fit. Now I have some idea of what is going on, why his behaviors are occurring, and some helpful information on how to handle things and where to get help. Not sure how long nor how difficult this next part of our life is going to be, but at least I have some answers on what this life entails.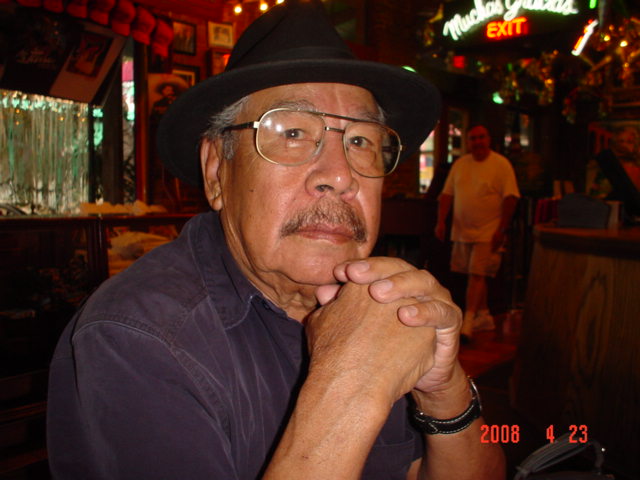 ---
Diane Calderon