Managing LBD Care – By a Family Caregiver
I wrote "Aging with Dignity" 1 year 2 months ago, based on my experience as a Family Caregiver for Linda H, who lives on her own with LBD. In the article, I promised that I would maintain as much of my mother's "Dignity" as possible through this process. My lack of success may not be for the reasons you think.
I work full time, so I have to depend heavily on outside services or lose my job. At home, I manage a family of 7. Whether the services I hire are private pay or a state benefit, I'm facing an uphill battle against "the regulators and other professionals." I thought these services were being directed by an industry that understood the difference between a person with dementia and other disabled people. I would like to share my weekly challenges as a Family Caregiver:
It is widely accepted that a person with dementia requires a lot of interaction and stimulation, to slow their decline. Three years ago, the state of NH and probably many others, decided to change the role of hired caregiver. A hired caregiver could no longer drive a client to the store, the park or other interactive activities. This, in turn, led my mother to be housebound during the week, effectively compounding the Family Caregiver's burden. Linda H. had to wait until the weekend for me to take her out to do chores and by then, cognitive losses were noticeable. The physical decline follows suit, because doing chores for the client while they wait negatively affects them. If the goal is to meet a dementia client's needs, why didn't anyone consider the regulation's impact on the target population?
To combat the lack of stimulation, we added a daycare program to her schedule. The added challenge for her is that in LBD, the amyloids gather in the visual cortex which many times causes blindness. Linda has become totally blind and doesn't have the cognitive ability to compensate for the loss. As great as the daycare program is, this creates a heightened risk of falling. There is also emotional upset because she doesn't always understand why or where she is going.
Now that we added daycare, we also had to add a transportation service. For someone with chronic memory loss, a short "pass off," twice a day, is a confusing event to them. Never mind the fact that drivers are not medical personnel or even know the situation. The drivers do not know when a client will confuse "up with down," "in with out" or forgets how to lift their leg into the car. How would you like to get this call from a taxi, "We don't know what to do; we've been riding around with your mother, because the caregiver wasn't at her apartment?" I get calls like this every day, and it causes great distress.
By now, you may be asking, "Why didn't you place your mother into full-time care?" I have logged 10 years caring for a person with LBD. Three years ago, I notified the state service unit that she needed full-time care. I contacted 4 nursing homes to pre-register her, and they put me on a waiting list. One nursing home director told me in no uncertain terms, "I can put her on our list, but I will never choose her." I grew up in chronic care nursing homes as the daughter of the Director of Nurses, Linda H. I have witnessed monumental changes in geriatric healthcare. Today's system is focused on attracting private pay clients, and there is shrinking state care availability. The only wedge into full-time care for people without assets is through a traumatic hospitalization. So up to and including a traumatic event, is this considered quality healthcare for dementia clients?
Everyone who is a cog in the current process (The overseeing agency, caregiver agencies, nursing agencies, the transportation company, and daycare service) are shouldering near impossible mandates. We are all trying to stitch together a unified healthcare package for Linda H. with scattershot resources. The delivery of healthcare, today, is comparable to the shift in retail. Instead of everybody going to one store to buy thousands of items, stores are shipping thousands of items to thousands of locations. Where is the continuity of service in such a model and, what are our real costs? Ironically, I have found that neither the client nor the disease is causing the healthcare crisis our family faces. The crisis comes from confusing aging with healthcare. As healthcare facilities retool themselves to pursue "private funding," we are forcing our dementia patients to manage their own care.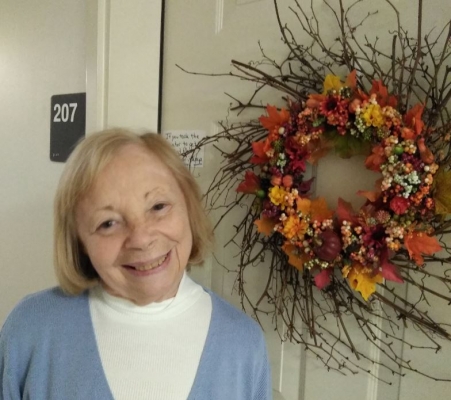 ---
Karen C.