One of the things that attracted me to Patrick Dougherty all those years ago was that he always treated me as an equal. He would engage me in conversation and actually listen to what I had to say. That was an important quality in a man back in the 1970s. He wore a POW bracelet, drove a red Volkswagen, voted for McGovern and distrusted Nixon. AND he was from Rhode Island – I had never met anyone from Rhode Island. He was quite an exotic man in the deep south. I fell in love with him not just because of who he was, but also because of who I became when I was with him. He taught me the meaning of unconditional love.
Our 39-year marriage has definitely had its rough spots, but it always felt like a partnership. And that is what I miss the most now that he is in the throes of this terrible disease. When someone asks me, "How is Patrick?" I want to say that I miss him, that he is slipping away from me daily, and my life is very lonely without him. When he comes to me with his phone charger and an extension cord and asks me to help him because he can't figure out what goes where; when he doesn't understand why I can't back out of the garage with another car blocking the way; when he can't figure out how to put Mac's collar on to take him for a walk; when he can't recall a word of a phone conversation he had two minutes earlier; when articulating a simple thought can lead to ten minutes of trying to find one word with me guessing what he's trying to tell me – it is all devastating to me. But that is how Patrick is now. It makes me so sad and I miss him so much.
We were supposed to reach this feeble-mindedness together – like partners. But it didn't happen that way. He's not going to get better, and I am never going to be okay with that. So if you ask me, "How is Patrick?" and I say, "He's fine, he's doing fine." You'll know what I really want to say and what I hold back.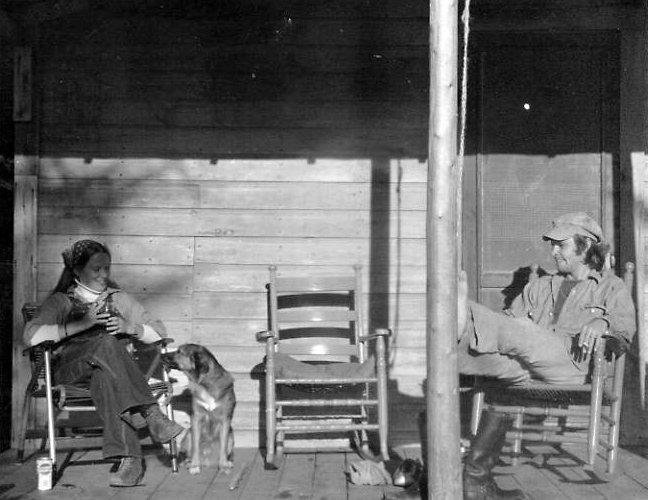 ---
Susan McKnight Dougherty